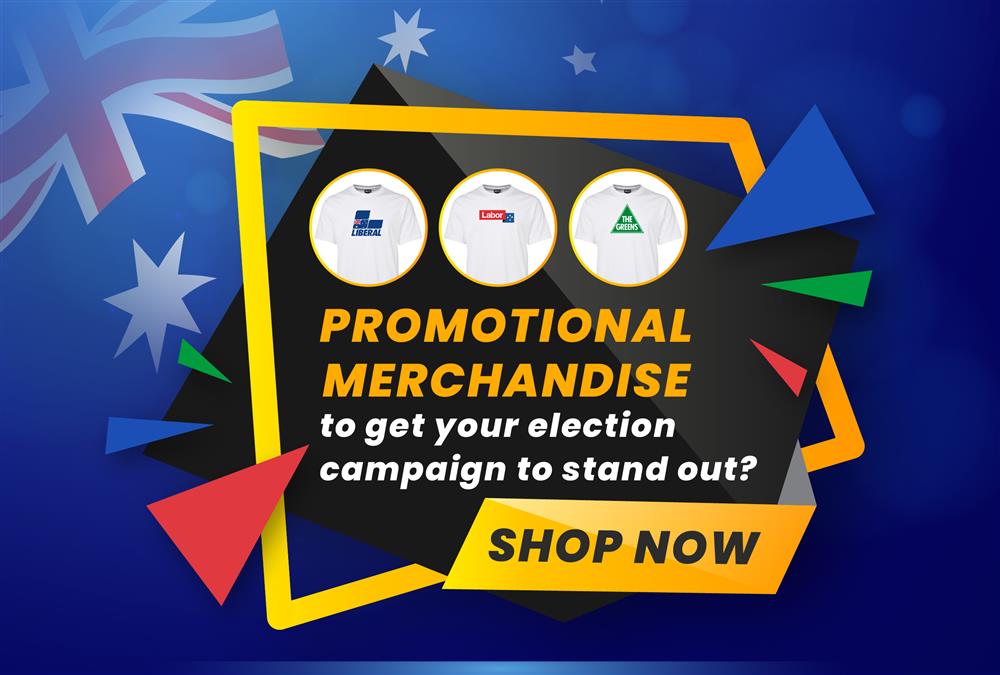 Are you looking for some high quality promotional merchandise to get your election campaign to stand out? Then simply look no further than our amazing line of customisable products this election season. If you are running an election campaign and looking to promote your party to prospective voters or looking to run a product giveaway, you've come to the right place.
We offer an extensive range of high quality promotional products that are affordable, eco-friendly and well received by our customers. Our products can be used on a daily basis, ensuring that your brand and message will have a lasting impact beyond your campaign.
One of our most popular apparel products are our polo shirts which are fully customisable to incorporate your logo and come in a diverse range of colours. These stylish, but still formal, polos act as a great uniform to wear while campaigning or even to give out to prospective voters. Consumers of all ages agree that polo shirts are an outstanding choice of promotional apparel. After something a bit more casual, though? We also have a colourful and comfortable range of t-shirts to choose from.
One of the most functional promotional items you can have at your disposal are bags. What's more functional than a bag that can be used every day? Having your brand on a bag means that your message is being carried around and can be seen anywhere. Not only are they a sleek accessory, they're also an invaluable piece of advertising.
Our other promotional election merchandise includes caps, drinkware, stress balls, pens, stationary items, keyrings and much more. Our products, combined with your personal branding will be the perfect tool to make your election campaign stand out to the voters. 
A political campaign should be memorable, so make it so with Star Promotional Products this election season.